Policies + Tips for a great trip!
Nothing is more important than providing safe, smart fun for our guests and team members. Make the most of your Boomers adventure when you know before you go.
Terms & Conditions for Boomers Parks
Park Policies and Safety Regulations are enforced for the safety and comfort of our guests.  Adherence to park policies is necessary for park admittance. These policies enable our guests to have a safe, fun, and family-friendly experience. 
Be aware of your surroundings
To all guests using phone or tablet apps while in the park, for your safety as well as other guests, please be aware of your surroundings at all times and maintain a proper lookout for other patrons and attractions.
There are areas of the park where guests are not allowed to enter, so please be aware of those areas and abide by the rules of the park.
Sorry, no pets allowed in the park. Only Service Animals.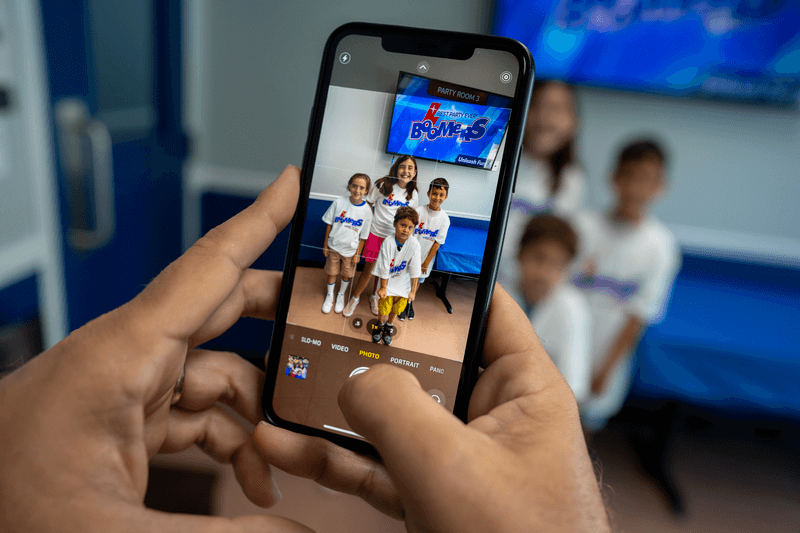 No cameras or video devices are allowed on our rides. Professional photography or videography is not permitted without a prior reservation with our team.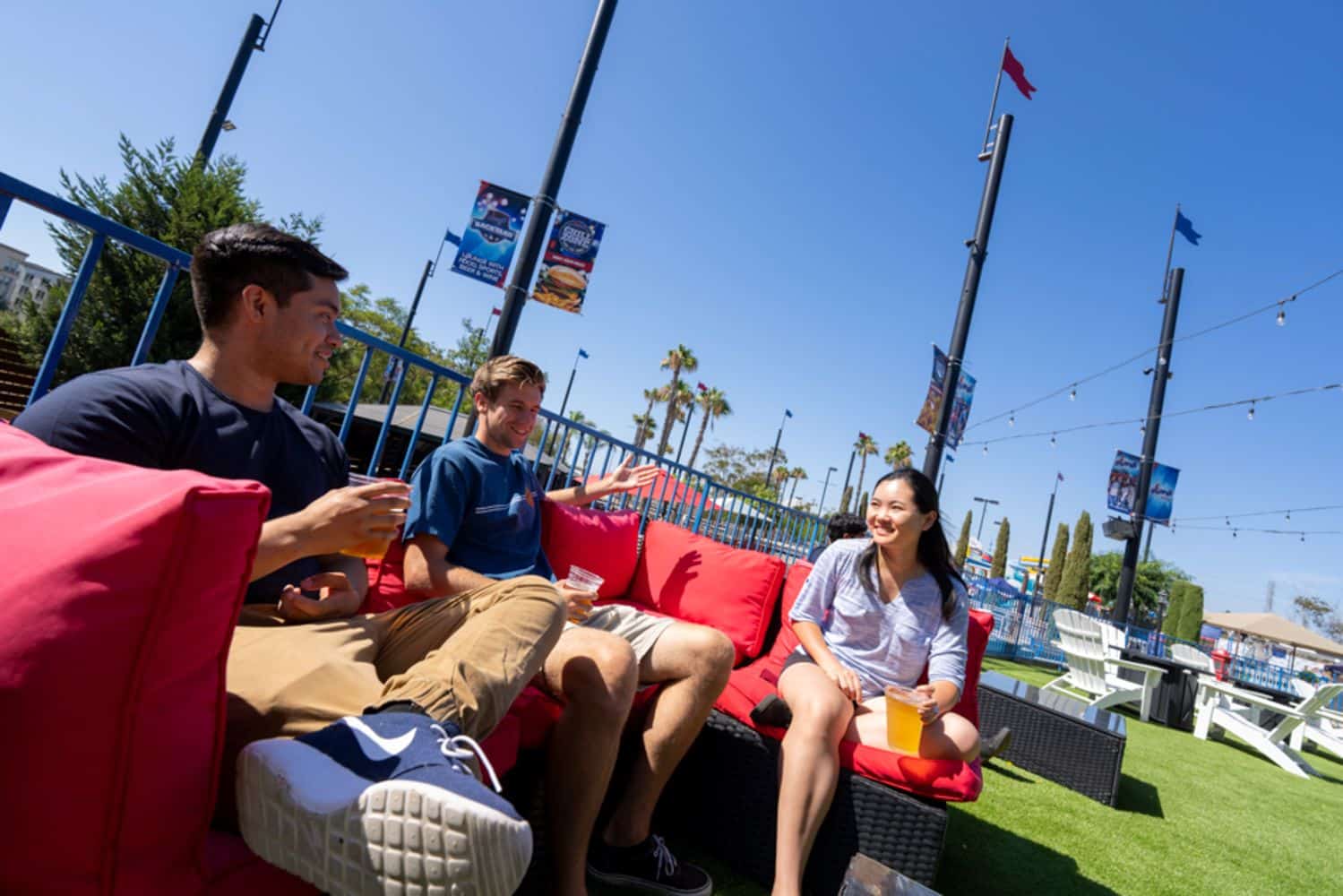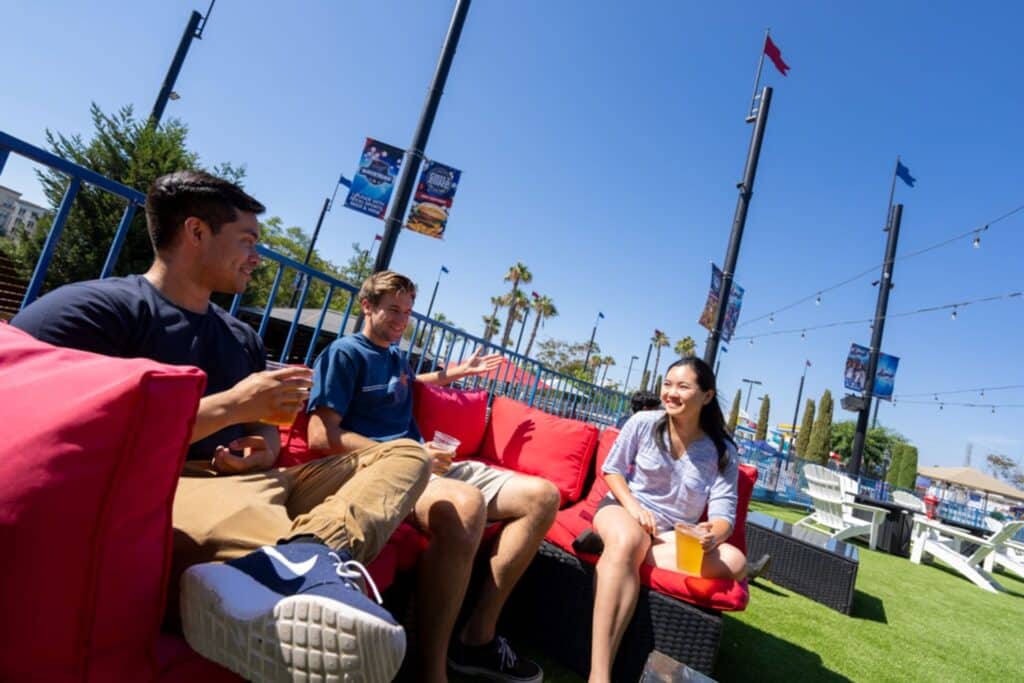 No outside food or beverages are allowed in the Park. We do not allow glass containers, coolers, ice chests, food or beverages of any kind to be brought inside the park. 
We have a wide variety of options available at the Chill Zone Cafe. 
Smoking is only allowed in designated smoking areas outside of the park. 
Profanity & Abusive Language
This is a family-friendly park. Profanity and abusive language are not permitted anywhere on Park grounds.
Ejection from Participation
We reserve the right to refuse admittance and/or remove guests for any safety violation or other detrimental cause.
We're Serious About Safety
Boomers Parks offer a variety of activities for all ages. Park Policies, including those posted in the park and on the website, are enforced for the safety of our guests. Park does not assume any responsibility or liability for failure to adhere to Park Policies and safety standards.
Pre-Existing Medical Conditions
It is recommended that persons with pre-existing medical conditions such as head, neck or back problems; and women who are pregnant not participate in or ride any attractions. Each individual should evaluate his or her ability to participate or ride any attraction.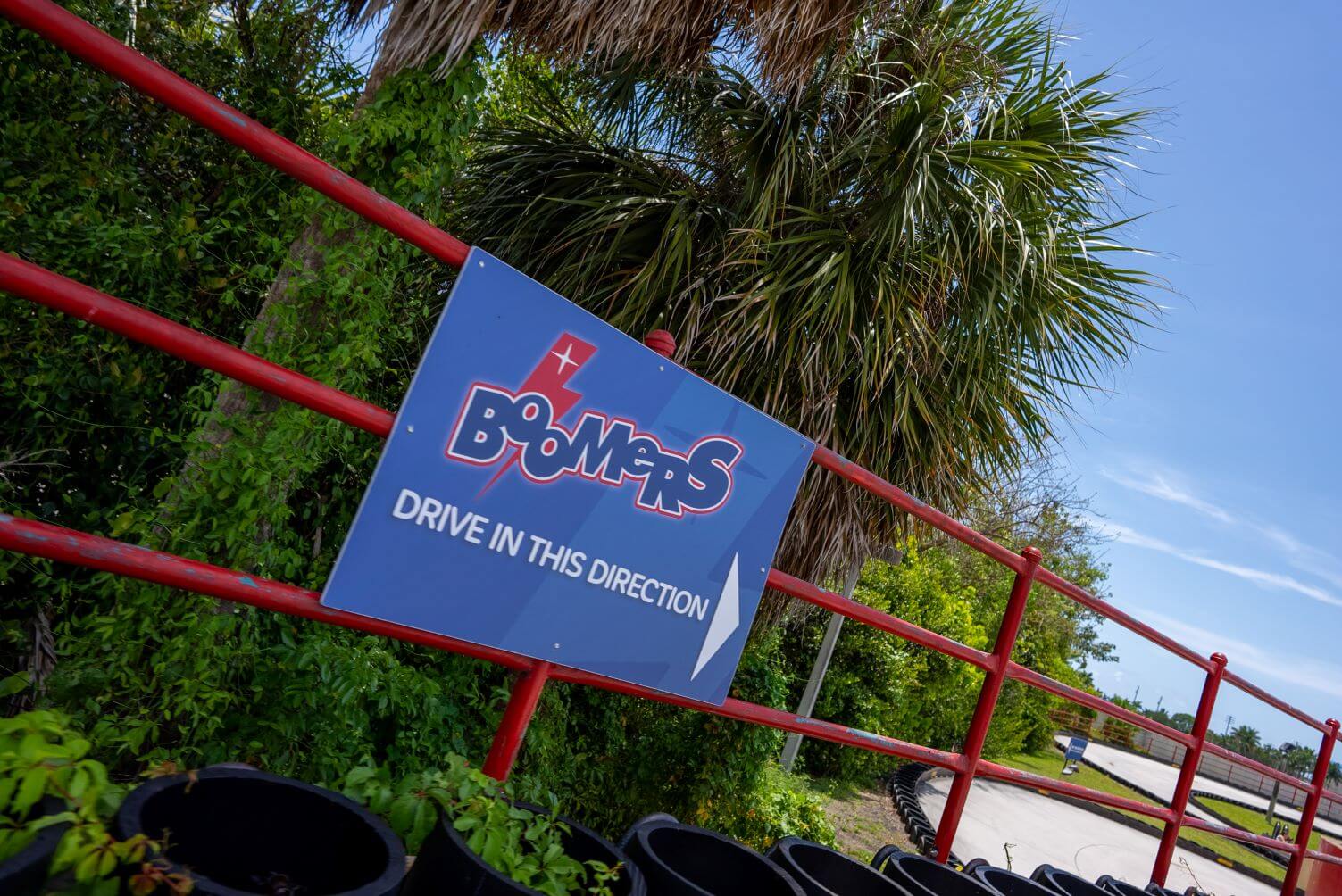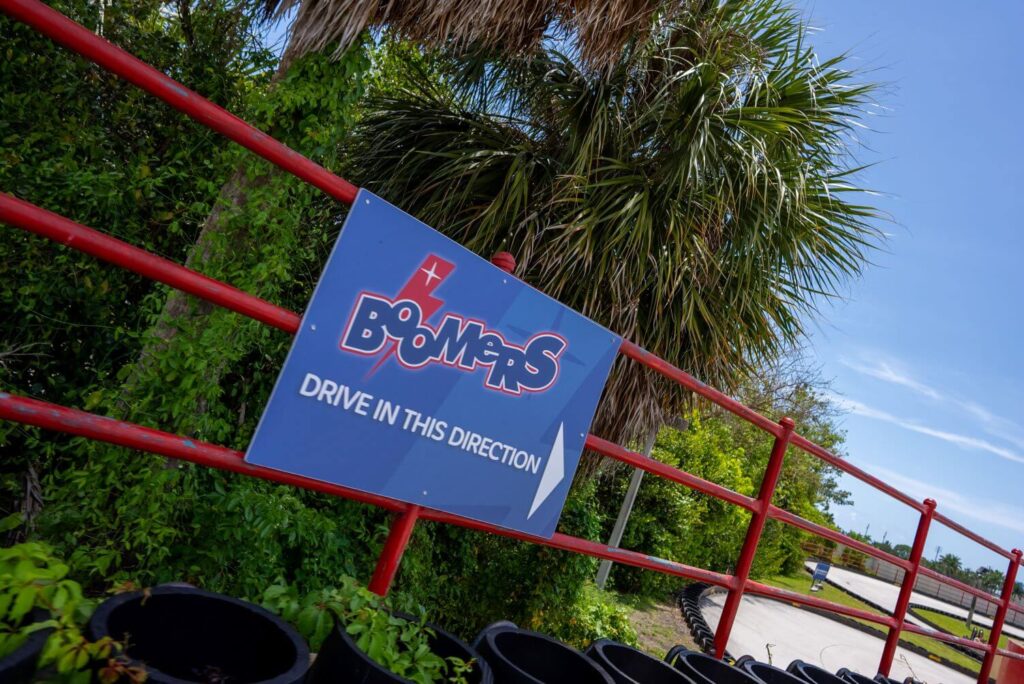 Ejection from Participation
We reserve the right to refuse admittance and/or remove guests for any safety violation or other detrimental cause.
03. Minors & Height Restrictions
Children under age 12 must always be accompanied by a responsible adult. Parents and guardians are responsible for making decisions about which attractions are suitable for minors.
We strongly recommend that all minors (under 18) be accompanied by an adult. Park does not assume any responsibility or liability for unattended minors.
Adults are not permitted to hold small children while riding attractions.
The Park offers a variety of activities for all ages. Height restrictions are posted for all attractions and strictly enforced.  Review height requirements for individual attractions here: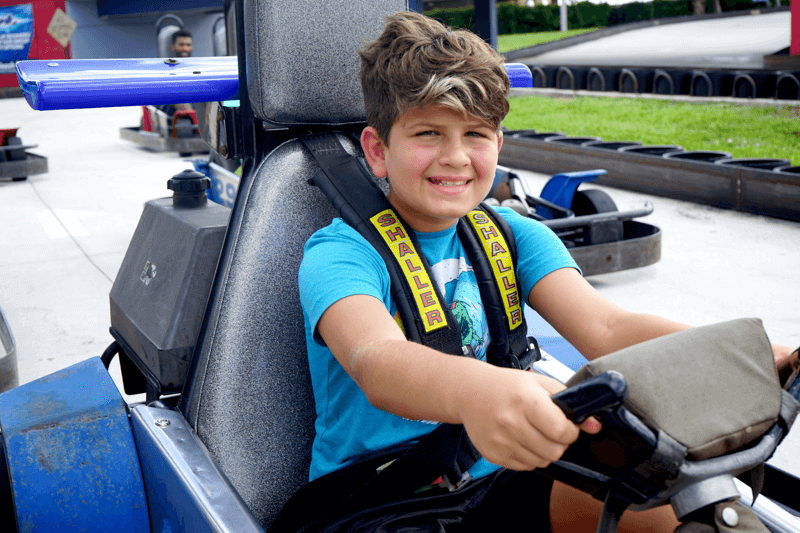 04. Group & Party Booking
Group and Parties Booking Policies
At Boomers Parks, we take your group's fun seriously. Please read over these policies to familiarize yourself with our reservation and advance ticket procedure to make your group's visit a complete success. Visit the Groups page for more information.
Final payment is due day of the event. Applicable deposits are due at the time of reservation with the final guarantees due.
The entire group must be handled by, and paid for by, one person. Only one form of payment per group is accepted. We accept cash, all major credit cards, and business checks. Please no personal checks.
Tax Exempt Groups (California Locations)
If you are a tax-exempt entity, you must notify group sales of your tax-exempt status at the time of reservation to receive a non-taxed food or beverage package. Provide a copy of your tax-exempt certificate to our Group Sales office at least 48 hours in advance of your event. We will not recognize tax exempt status unless documents are provided in the required time frame.
If outside attractions are closed due to inclement weather for over an hour, and you have your receipt, you will be issued a FREE admission for a return visit within 18 months.
If attractions reopen when the weather clears, rain checks will be issued for only 30 additional minutes as you exit the park for the day. Guests will be eligible for the offer only as they exit the park for the day and possess a receipt.
NO CASH REFUNDS WILL BE GIVEN.
FAQs to Know
Before You Go!
Make it a great day at the park when you come prepared. The following information will help you to make the most out of a visit to Boomers Park in Irvine, California.
There is no fee for admission into the park. Participants can purchase passes, individual attractions, or arcade credits for the areas of the park they wish to enjoy.
Reservations are not required for general admission.
There is no fee for parking at our parks.
Guests are welcome to enter and exit. Day passes are valid for the entire day and Timed passes are valid for the allotted time consecutively after their first swipe.
Gift cards are available for purchase in-park or online and are emailed to the recipient.
Gift cards are only available for redemption in park; gift cards can not be used for online transactions at this time. 
Guests 5 and under are free to play Mini Golf with a ticketed adult. All ages are priced the same for all other attractions and passes.
Military, Medical, & First Responders
We offer an in-park discount for Military and Veterans, Doctors, Nurses, and First Responders. You must present a valid Military/Medical ID with photo ID at the ticket counter to receive discount.
For group discounts, please see our groups page here:
Using Your Online Tickets
Save time and money when you purchase tickets online. No Printer? No Problem! Just present your confirmation barcode on your mobile device at the admissions counter.
Cabana rentals can be reserved in advance online or at the park the day of your visit. Availability is limited and deposit will be required for advanced reservations.
We do not currently offer these item storage options or rentals.
Are you looking to throw a private event? We offer reservations for a private/party room, sections of the park, or even the full park for your group's enjoyment.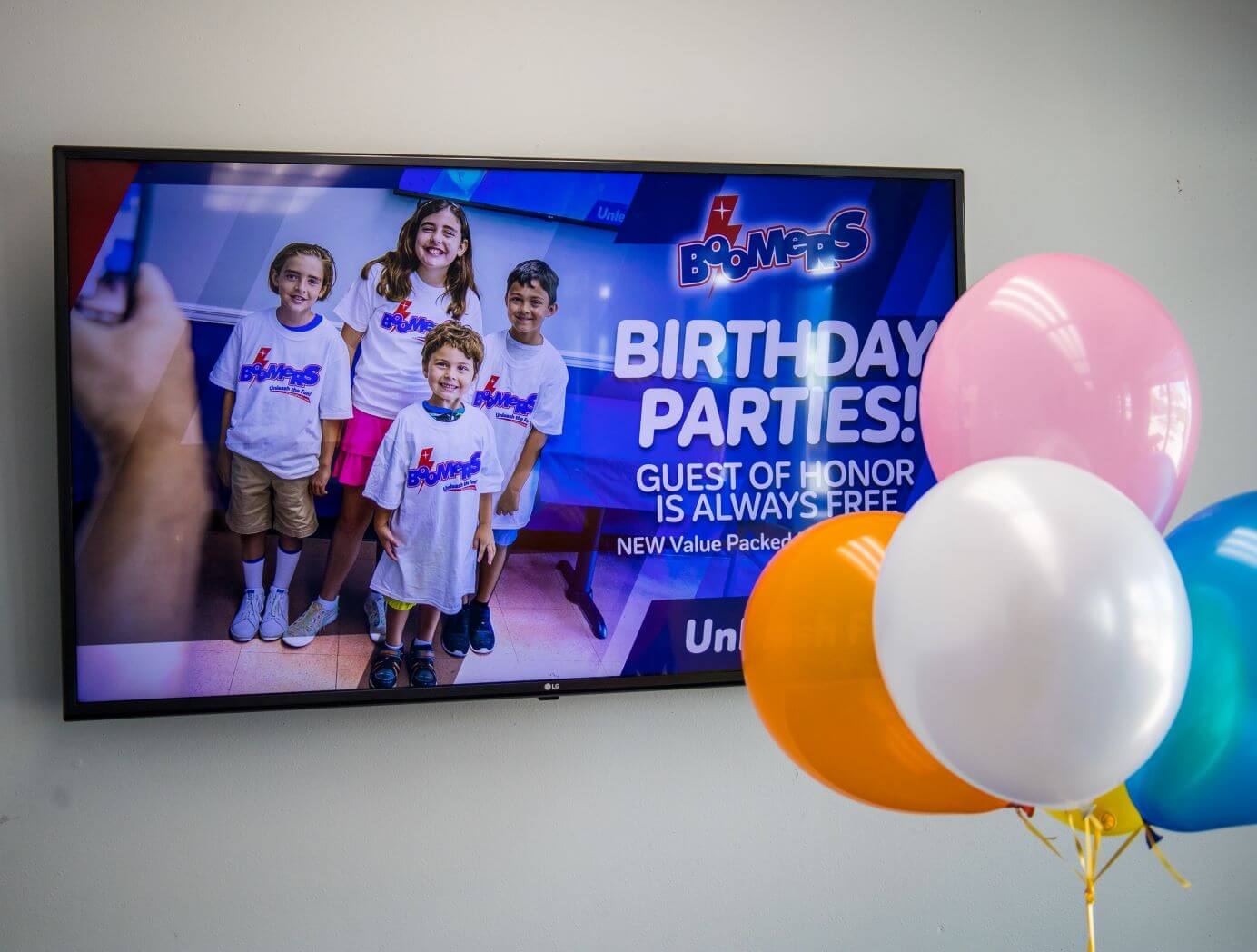 Indoor + Outdoor Options for Weather-Proof Fun
Gray skies? Iffy forecast? No problem! Come out to Boomers anyway! Our high-energy arcade, food and beverage options, and indoor attractions will offer hours of fun entertainment.
Weather can change within an hour or two. If the weather becomes extreme, certain attractions or parts of the park may close. We offer our Rain Check Guarantee (see Policies above).